COME JOIN OUR TEAM! MUSD is looking for a Chief Business Officer (CBO). Check out Edjoin.org for more details.

Family Math Night FREE HOT DOGS! We are excited to invite you to our upcoming event that promises to be both fun and educational - Cobb Elementary School Family Math Night! This event is designed to create a welcoming and engaging environment for families to explore math together, fostering a deeper understanding and appreciation for mathematics while having a great time. Here are the details: Date: Wednesday, 9/20 Time: 5-6pm Location: Cobb Elementary School Multipurpose Room At Cobb Elementary Family Math Night, you and your child will have the opportunity to participate in a wide range of interactive math activities that make learning math enjoyable and accessible. We believe that math can be fun, and this event aims to demonstrate that to both parents and students alike. Activities will include: Math Puzzles and Games: Engage in exciting math puzzles and games that challenge your problem-solving skills while having a blast. Hands-On Math Stations: Explore hands-on activities that make math concepts come alive, allowing for a deeper understanding of mathematical principles. Math Scavenger Hunt: Embark on a thrilling math scavenger hunt that encourages teamwork and logical thinking. Math Resources for Parents: Gain access to valuable resources and tips to help you become more comfortable assisting your child with math homework. Notice and Wonder: this activity allows parents and students the opportunity to solve story problems together. Challenge 24: the popular game that challenges players to make 24 with 4 different numbers. Players can add, subtract, divide or multiply to make 24. This event is a fantastic opportunity to connect with fellow parents, teachers, and staff while supporting your child's mathematical growth. We encourage you to bring your enthusiasm, questions, and a willingness to explore the world of math in a whole new light. We look forward to seeing you at Cobb Elementary School Family Math Night and sharing this enriching experience with your family. Together, we can make math a subject that is not only understood but also enjoyed. Please mark the date on your calendar. If you have any questions or need further information, please do not hesitate to contact us at 707.987-1450. Let's make math night memorable, educational, and most importantly, fun! We can't wait to see you there.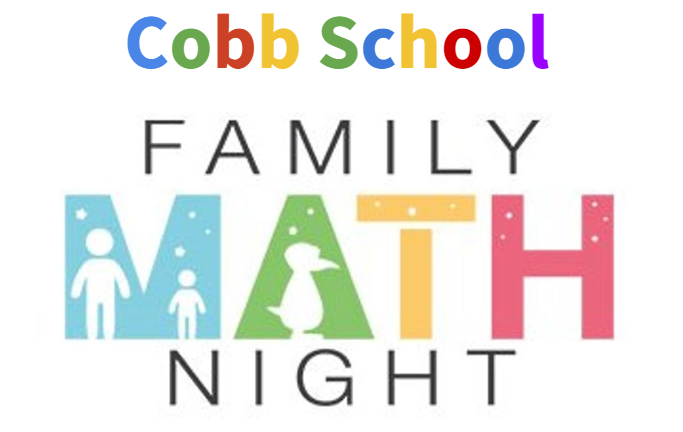 Picture Days are September 19th & 20th!

Turn in your parent packet from Back to School Night to join the Popsicle Party this Friday!



We are looking forward to celebrating our awesome school tomorrow, 8/31, and all the amazing things our teachers and staff do to serve our students. Back to School Night encapsulates the essence of our school—a nurturing environment fostering academic excellence, holistic development, and a shared commitment to shaping bright futures. Back to School Night gives teachers the opportunity to outline class routines, communicate student behavior and academic expectations, and answer questions that parents may have. The evening will begin at 5pm where Dave's Taco Truck will be on campus serving up some great food. Among other amazing dishes, he is offering a special: 3 taco dinner for $10. Teachers will offer two presentations: one at 5:30pm and 6:00pm. Having the Taco Truck available is meant to encourage families to attend Back to School Night. We ask parents to supervise their children before and after teachers' presentations. There will be supervision on the Cobb playground while parents attend the half-hour teacher presentation.

Reminder: No school Wednesday, 8/23 - Teacher Professional Development


Takes a team to help make each student successful. Thank you for all you do. We appreciate you.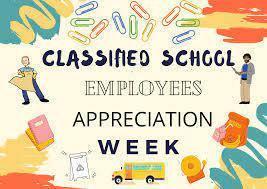 Reminder: The summer camp interest survey closes this Thursday, 4/20. Priority for summer camp will be given to the families that fill out the survey. We are excited to announce that EDMO and Middletown Unified School District will be partnering to bring a STEAM & SEL-focused camp to Minnie Cannon Elementary this summer. This program will be open to students from Cobb Mountain Elementary, Coyote Valley Elementary and Minnie Cannon Elementary School. We are asking families to complete the interest survey. We need to see who would be interested in the program and the commitment it would be on the part of the families. This is just an interest survey not an enrollment form. Thank you for your time.
https://docs.google.com/forms/d/e/1FAIpQLSccqlbKdEAt0VlSn-415ZdQ08Oc2vdVGsNz8X-5NWenCaWpJw/viewform

Reminder: Spring Break - no school next week April 10 - 14.

Transportation will be running the snow and ice routes for Cobb this morning, Thursday, 3/30. We will continue to monitor the situation and let you know later in the morning about the p.m. runs.

Just a friendly reminder: Minimum Days this week, March 20- 24. Students are out of school at 1:20pm everyday this week.

Cobb bus routes are back on normal schedule.

MUSD will be running the snow and ice runs for the Cobb morning route. 3/13/23.

Good morning Cobb families, while there is no bus service this morning, Cobb Elementary School will be open today.

Good morning MUSD families, All schools will be closed today March 6th 2023. We will continue to monitor the weather. Please stay safe. - Thad R. Owens Superintendent, Middletown Unified School District